Keep up with the pro-2A rally in Richmond, Virginia
1:20 P.M. : The crowds are beginning to disperse after a successful gun rally comes to an end. Even with crowds 13,000 strong, there was no violence so the mainstream media will surely pretend it didn't even happen, now. Volunteers are staying to pick up trash.
12:30 P.M. : About half a dozen counter-protesters from RevCom have arrived, using a loudspeaker to speak about their "revolution." They spoke for about 15 minutes, but were drowned out by loud chants of "U.S.A." RevCom is a communist movement that calls for violent revolution. They immediately left after their short speech.
11:50 A.M. : An estimated 13,000 person crowd has gathered at the rally, swarming the streets as well as what's been dubbed "Northam's Cage".
Antifa has officially stated that there will not be a counter-protest today.
Law enforcement including snipers have been spotted on the roof of the Virginia Capitol building.
Today is the much anticipated Richmond pro-gun rights rally hosted by the Virginia Citizens Defense League. Attendees are gathering to protest the sweeping anti-Second Amendment laws purposed by the newly Majority Democrat leadership in the state of Virginia.
Virginia Sheriffs have joined the pro-gun rights activists.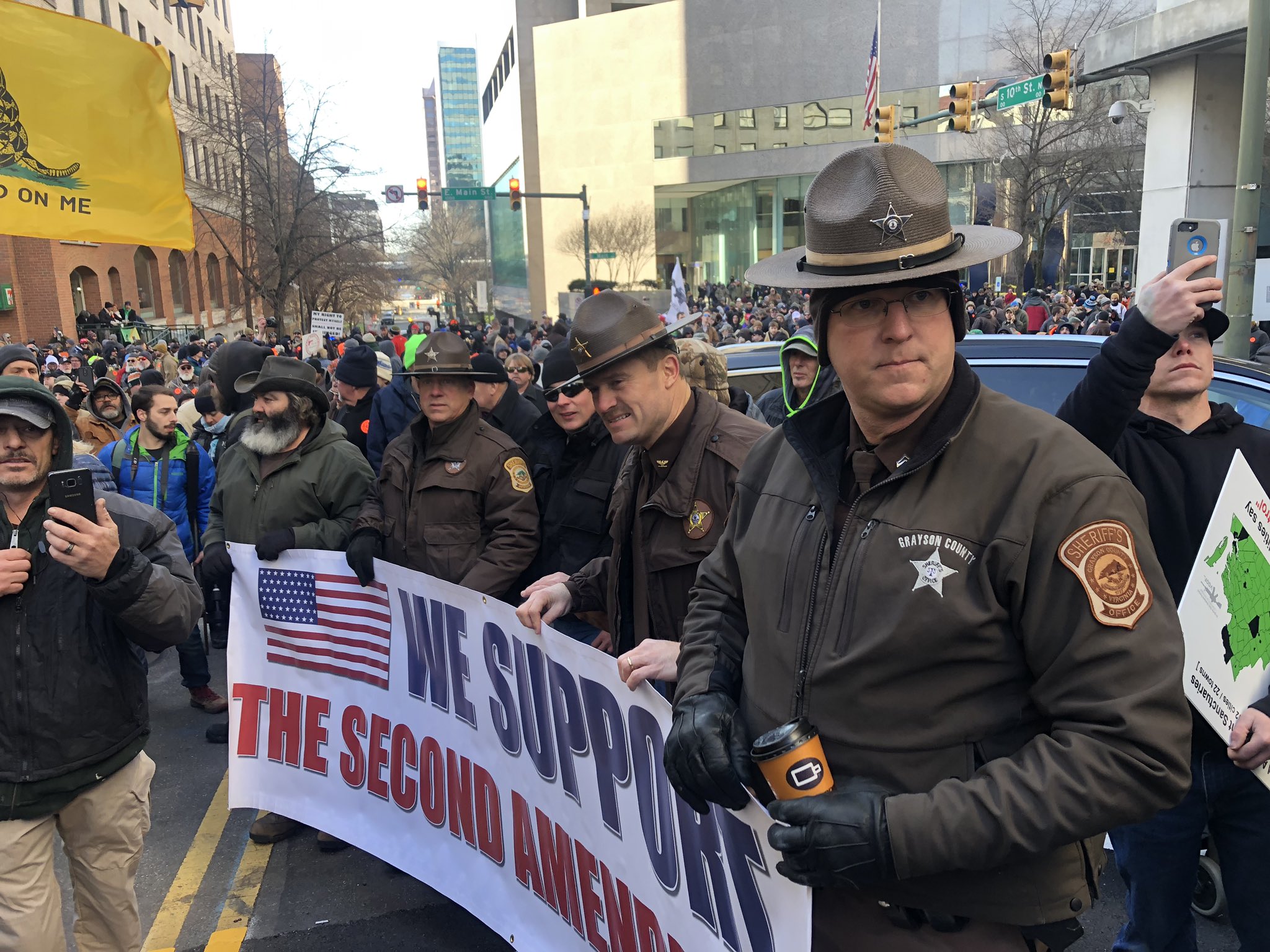 Hundreds of people were already in line hours before the official start to the event, some prepared to enter the "liberty cage", the ironic gun free zone set up by request of Governor Northam after he declared a state emergency. Many others are still outside of the designated protest area.
A long line is forming at a table set up with a petition to recall Governor Northam.
Although Governor Northam has declared a state of emergency to validate his banning of guns on Capitol grounds ahead of the pro-gun rights rally, many armed protesters have still showed up and are outside of the quartered off "gun free zone".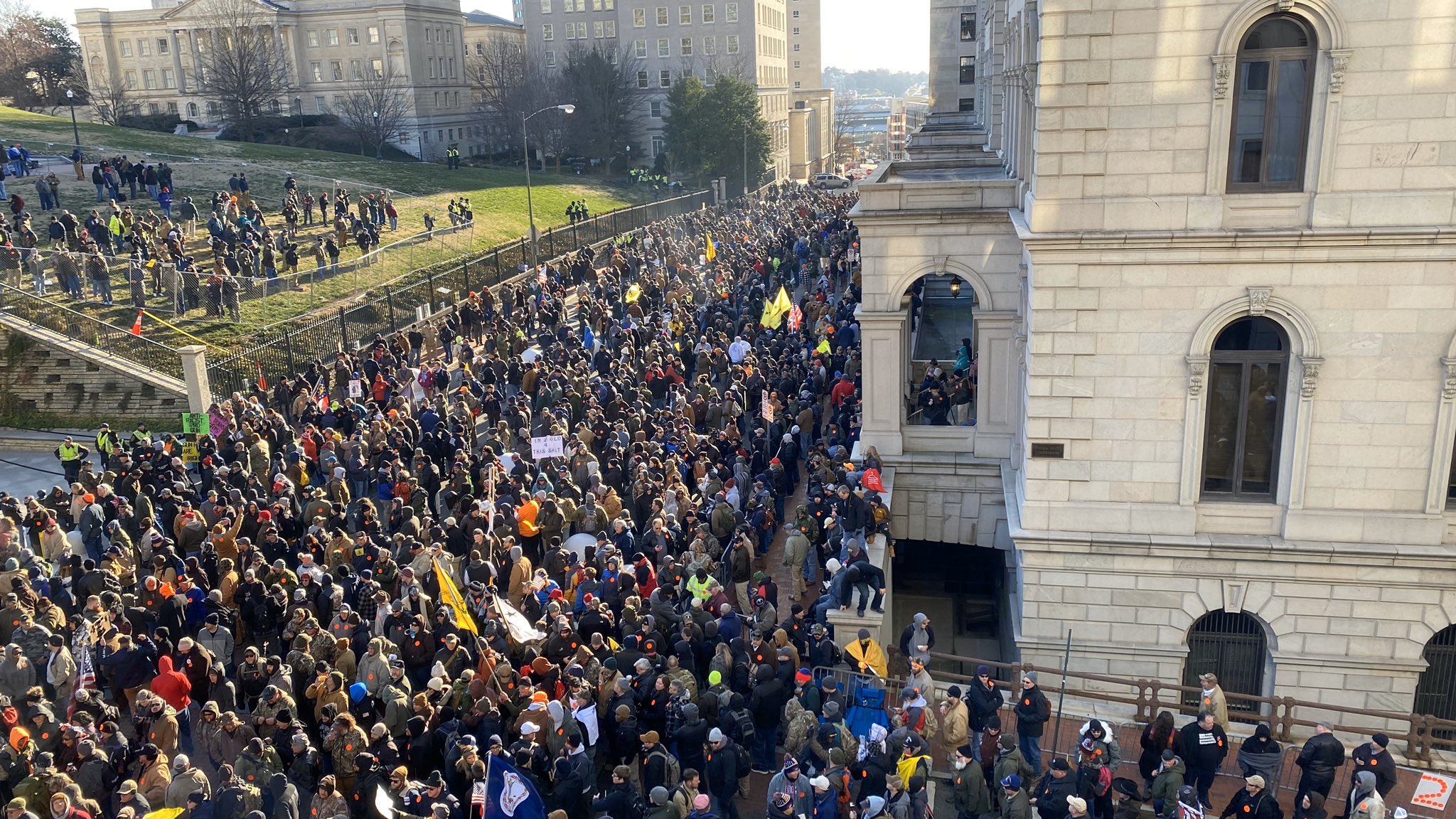 National LGBTQ Gun Rights Activists are in attendance.
At least several hundred demonstrators have arrive with thousands more expected as the day goes on.
Crowds are growing quickly.
Livestreams: